Living in today's world isn't easy. Between experiencing a global pandemic and uncertainty about the future, many young people are struggling with feelings of stress, anxiety, and depression. In an effort to cope with the pressure, many have turned to vaping, not realizing that nicotine can actually make some mental health symptoms worse. In fact, research shows that nicotine in vapes can *amplify* feelings of depression and anxiety. 
So if young people are experiencing heightened levels of anxiety and depression, and nicotine can amplify symptoms of both, then why are so many still turning to vaping as a coping mechanism? Well – following in Big Tobacco's footsteps – some vape companies have promoted their products as tools for stress relief – which obviously isn't entirely accurate. They've also relied on flavors which can attract young, first-time vapers – another tactic borrowed directly from Big Tobacco's playbook.  
It's proven that flavors play a significant role in drawing youth and young adults to tobacco products. The FDA even announced plans to take flavored products off the market in 2021, but it's been two years and no action has taken place. 
The vaping industry claims they never intended to market their products to young people; but if that's true, then why are so many of their products flavored like candy?
While the FDA faces delays and setbacks, flavors continue to draw young people to nicotine products, which can negatively impact our mental health and developing brains. Demand action from the FDA to shut flavors down and protect our mental health.
Add Your Voice for Mental Health
Self-care can be a powerful form of activism in the fight against the harmful impacts of addiction.
Learning to deal with feelings of stress, anxiety, and depression can be tough, but when we prioritize our mental health and encourage others to do the same, we elevate and empower each other to take control and create change.
It is for this reason that we believe self-care can be a powerful form of activism, defiance, and even protest, especially when it comes to standing against the vaping industry whose predatory tactics and products have negatively impacted our generation's physical and mental health.
Take a breath and join the fight. 
We've partnered with Breathwrk to create a custom breathing exercise that can be used to relieve anxiety, reduce stress, and stay energized. Take the breath every day, share with friends, or gather people together in person to take the breath.
Hit play. Breathe. Repeat. 
EACH BREATH TAKEN SHOWS THE FDA, WHITE HOUSE, AND OTHER DECISION MAKERS THAT OUR GENERATION IS FIGHTING TO PROTECT OUR MENTAL HEALTH.
What else are you doing to care for your mental health? Share on your social channels with the hashtag #IAmHere. And don't forget to tag @truthorange so we can follow along.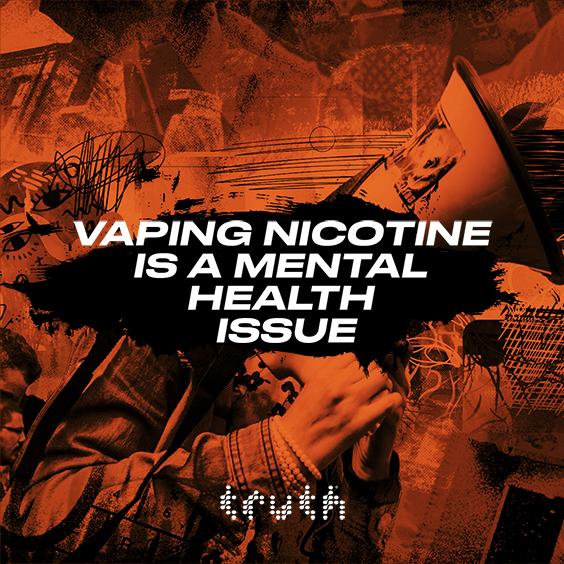 Decision makers must act to protect our generation's mental health.
Decision makers take many forms – school administrators, community leaders, elected officials – but wherever they are and whatever their sphere of influence, it is critical to get them on our side in the fight to protect our generation's mental health from profit-hungry vape companies. 
By putting pressure on decision makers to take action and recognize vaping nicotine as a mental health issue, we're underscoring the importance of mental health, emphasizing how vape products can impact our wellbeing, and ensuring our voices are heard at the highest levels. In this case, we've got our sights set on the Biden Administration – specifically the Department of Health and Human Services Secretary, Xavier Becerra.
Tweet directly to Secretary Becerra, and urge him to join us in creating real change in the fight for our mental health. The tweet is already written – all you have to do is click and post.
Moment of Action: Follow the Flavors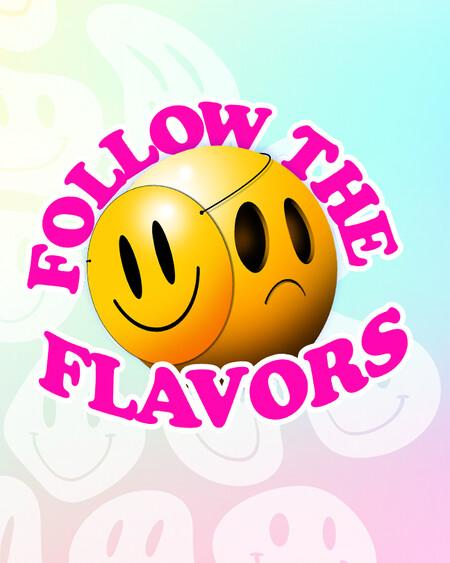 Moment of Action: Follow the Flavors
The vaping industry claims they had no intention of making their products attractive to young people; but with flavors like "sour straw melon," "bubble yum yum," and "deep fried cream cake," it certainly seems like the opposite is true. 
Flavors play a significant role in drawing youth and young adults to tobacco products. Youth e-cigarette users cite flavors as a top reason they use e-cigarettes, second only to use by a family member or friend. The FDA acknowledges this – which is why, in 2021, they announced plans to take all flavored nicotine products off the market. 
Two years later, progress has stalled. Flavored nicotine products are still available, and millions of young people are still at risk for addiction.. Nicotine addiction can impact the mental health of a generation, and flavors can keep young people hooked. 
This April, we're taking action to demand progress from the FDA. While the vaping industry claims their products aren't for young people, we're showing them just how easy it is to draw a crowd with their candy-like flavors. 
The Follow the Flavors truck is here to make a statement: Nicotine addiction shouldn't taste like candy.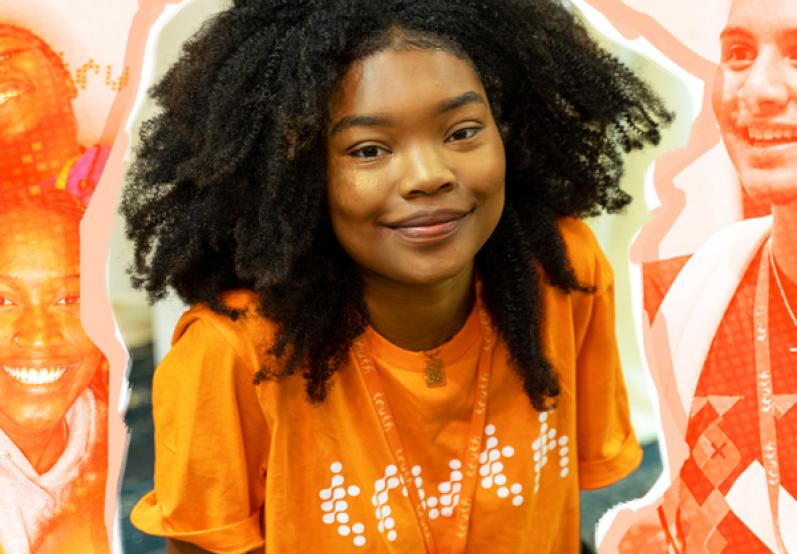 Apply to be a truth Ambassador!
We're looking for passionate, committed leaders who want to make an impact for truth and are interested in amplifying our work on a local level. The truth® Ambassador program is a year-long leadership program to recruit peers, share stories and experiences on tobacco and vaping control issues, and advocate for tobacco and vape-free communities. Application closes 11:59PM EST 4/30/2023.
Become a truth® Ambassador