For years, vape companies targeted teens and young adults with their harmful products… products filled with addictive nicotine and toxic substances that can negatively impact both physical and mental health. 
81% of e-cigarette users surveyed started vaping to help them cope with their stress, anxiety, and depression, but it turns out vaping nicotine can actually make those symptoms worse. In fact, recent studies show that nicotine in vapes can *amplify* feelings of depression and anxiety.
To put it simply, vaping nicotine can really mess with your head, which is why we're standing up and taking action to protect our generation's mental health.
Add Your Voice for Mental Health
Self-care can be a powerful form of activism in the fight against the harmful impacts of addiction.
Learning to deal with feelings of stress, anxiety, and depression isn't easy, but when we prioritize our mental health and encourage others to do the same, we elevate and empower each other to take control and create change.
It is for this reason that we believe self-care can be a powerful form of activism, defiance, and even protest, especially when it comes to standing against the vaping industry whose predatory tactics and addictive products have negatively impacted our generation's physical and mental health.
Take a breath and join the fight. We've partnered with Breathwrk to create a custom breathing exercise that can be used to relieve anxiety, reduce stress, and stay energized. Take the breath every day, share with friends, and organize groups to take the breath. 
All you have to do is hit play. Then breathe & repeat. 
EACH BREATH TAKEN IS A SHOW TO THE FDA, WHITE HOUSE, AND ALL DECISION MAKERS, THAT OUR GENERATION IS FIGHTING TO PROTECT OUR MENTAL HEALTH.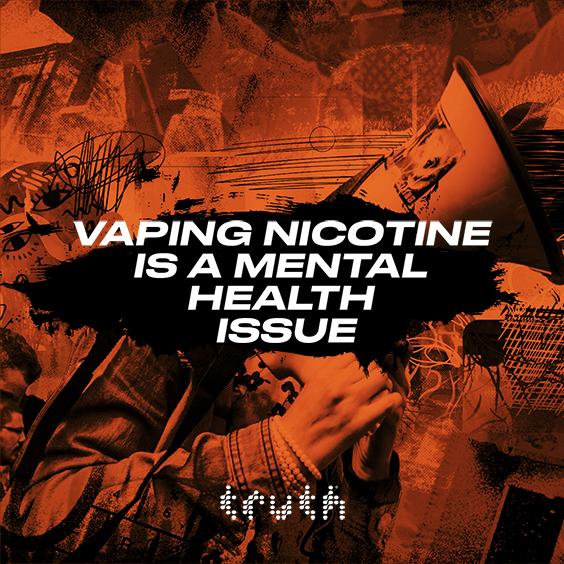 Urge the White House to recognize vaping nicotine as a mental health issue
Decision makers take many forms, but wherever they are and whatever their sphere of influence, it is critical to get them on our side in the fight to protect our generation's mental health from profit-hungry corporations. In this case, we've got our sights set on the epicenter of power and influence: the White House.
By putting pressure on decision makers in the White House to take action and recognize vaping nicotine as a mental health issue, we're underscoring the importance of mental health, bringing attention and awareness to the harmful impact vaping nicotine can have on our health, and ensuring our voices are heard at the highest levels. 
Tweet directly to the White House and urge them to join us in creating real change in the fight for our mental health. The copy is already written – all you have to do is click and post.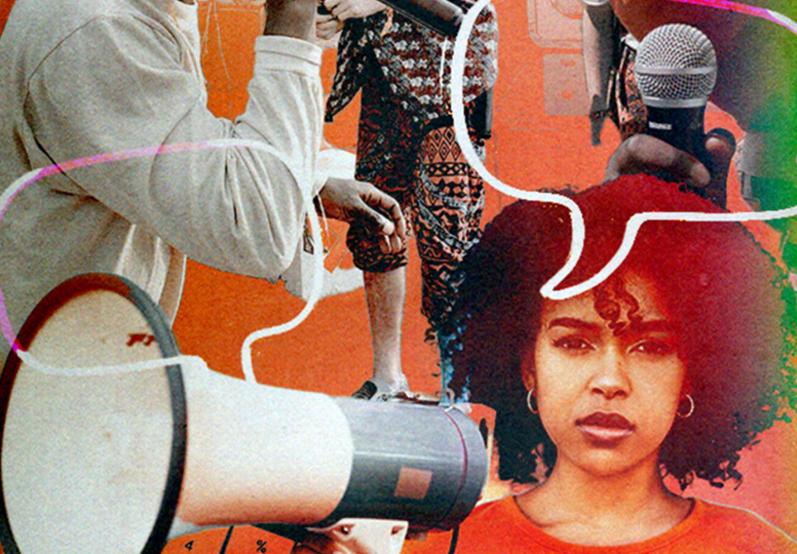 Moment of Action: Mental Health
On April 27th people from across the country took action to reclaim their mental health and took a collective breath. You can take a Moment of Action for mental health anytime by sharing the breathing exercise or organizing a group of friends to take a breath. Our collective action will demonstrate to the White House, and all decision makers, that we will stop at nothing to protect our mental health.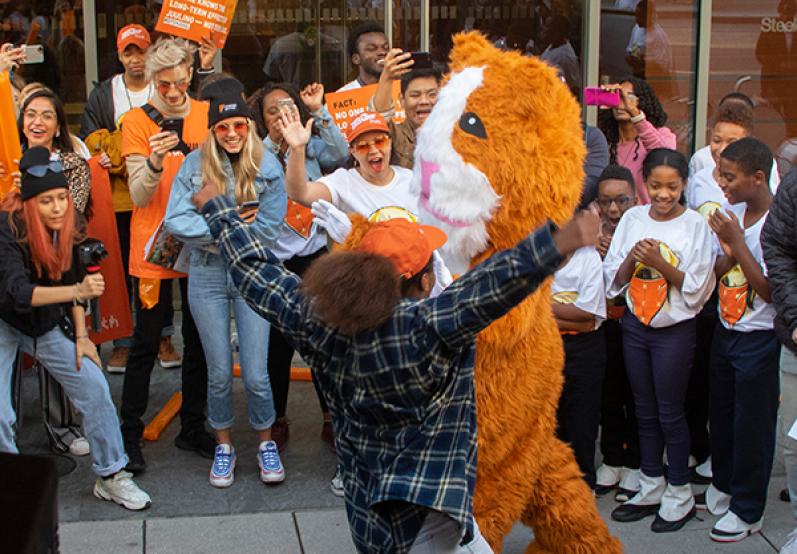 Sign Up To Be Notified When the Application Opens
We're looking for 10 passionate, committed leaders who want to make an impact for truth and are interested in amplifying our work on a local level. The truth® Ambassador program is a year-long leadership program to recruit peers, share stories and experiences on tobacco and vaping control issues, and advocate for tobacco and vape-free communities.
Become a truth® Ambassador
How To Take Action Resources
Videos and toolkits to help you take your activism further against the forces and impacts of addiction. Learn more on how to engage decision makers, how to have "truth chats", and even learn to host your own truth pop-up event.
Check Them Out