Choose How to Take Action For Mental Health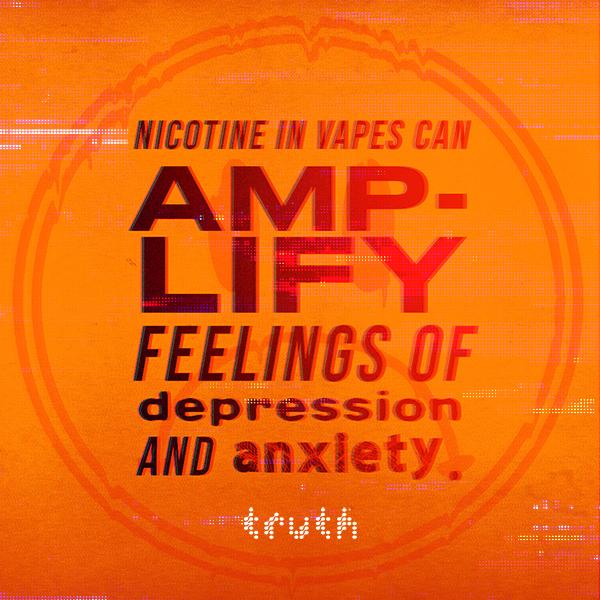 For years, vape companies targeted teens and young adults with their harmful products – products filled with addictive nicotine and toxic substances that can impact brain function and worsen feelings of depression and anxiety. 
By amplifying the facts about vaping nicotine's impact on mental health we become an unignorable force that can move people to take action in their fight to reduce stress, anxiety, and improve their overall mental health. 
Below are a few ways – both online and on the ground – you can spread the truth and move people to action in the fight for our generation's mental health.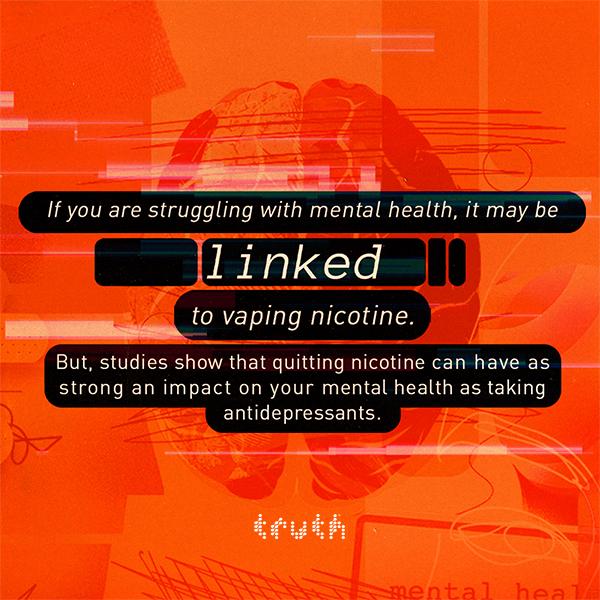 Get the word out on social. Download and post any of the graphics on this page to spread the truth on your social channels.
Be sure to tag @truthorange and any decision makers you want to get these facts in front of. They could be community leaders, state lawmakers, local business owners – anyone you think could help in the fight to protect our generation's mental health.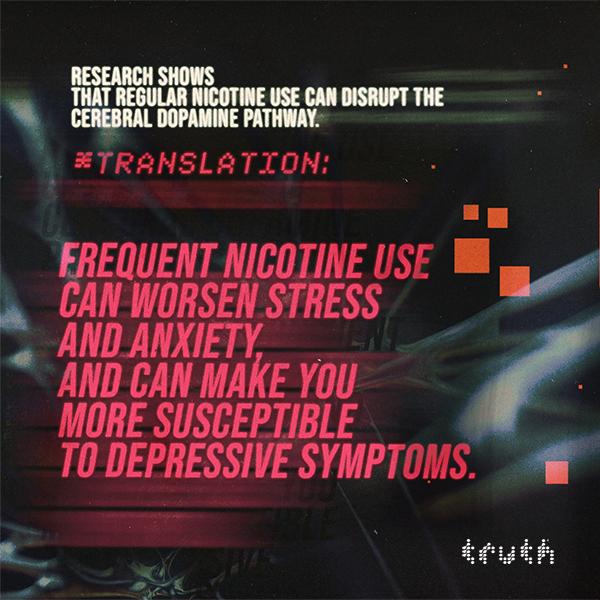 Go a little deeper on the issue. Use your platform to raise awareness and inspire people to take action and advocate for mental health. Whatever you do is completely up to you, but here are a few ideas for inspiration:
Do an Instagram Q+A. Call for questions and open up a meaningful dialogue with your audience around vaping nicotine, mental health, and self-care.
Create a TikTok series discussing the facts and mental health. Engage with people who want to know more.
Coordinate an online chat around mental health and self-care. Invite friends, peers, and decision makers to a discussion over Zoom, Google, or Teams. It can be large or small – the goal is to have a meaningful chat about the importance of self-care when it comes to coping with feelings of anxiety and depression.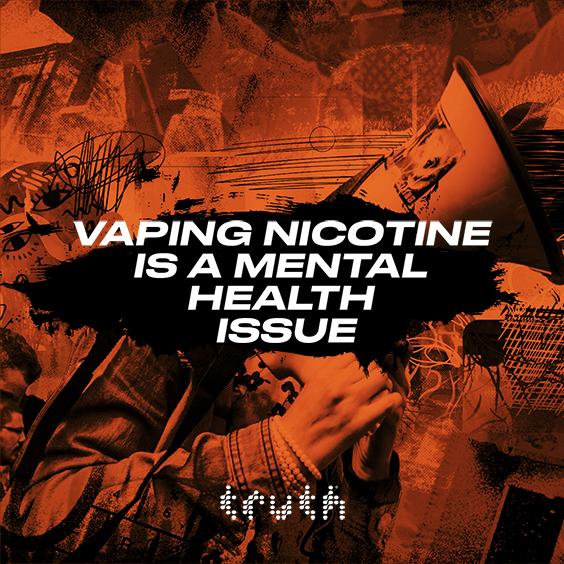 TAKE ACTION ON THE GROUND
Go further by sharing the truth on the ground. Here are a few ways to make a difference offline:
Have a conversation. Start a real discussion with a friend or decision maker in your community around vaping nicotine and the harmful effect it can have on mental health.  
Print and post. Download the mental health fact graphics, print them out, and hang them up in high traffic areas where people are guaranteed to see them.   
Host an event. Organize a mini event with a group of people to discuss the intersectionality between mental health and vaping nicotine. If you talk to a person who is having a mental health crisis or needs help from a mental health professional we have compiled a list of potential resources [here].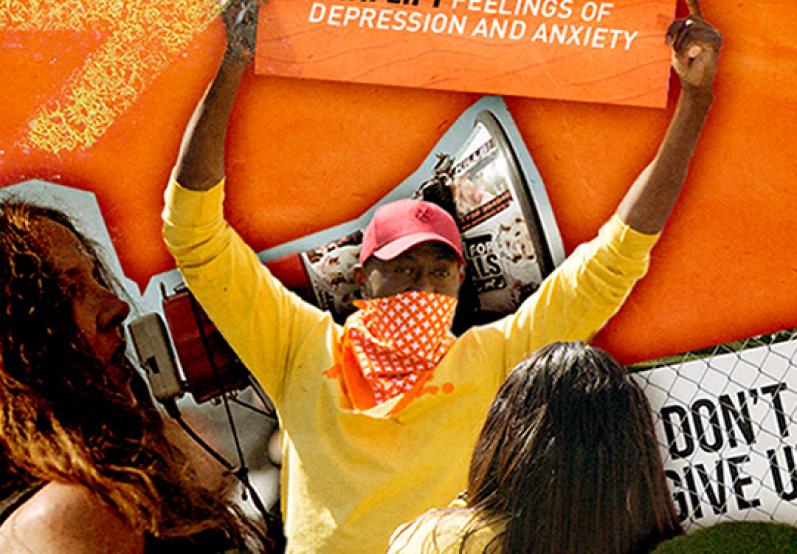 Put pressure on decision makers to recognize vaping nicotine as a national mental health issue and urge them to take meaningful action.
Take Action Now