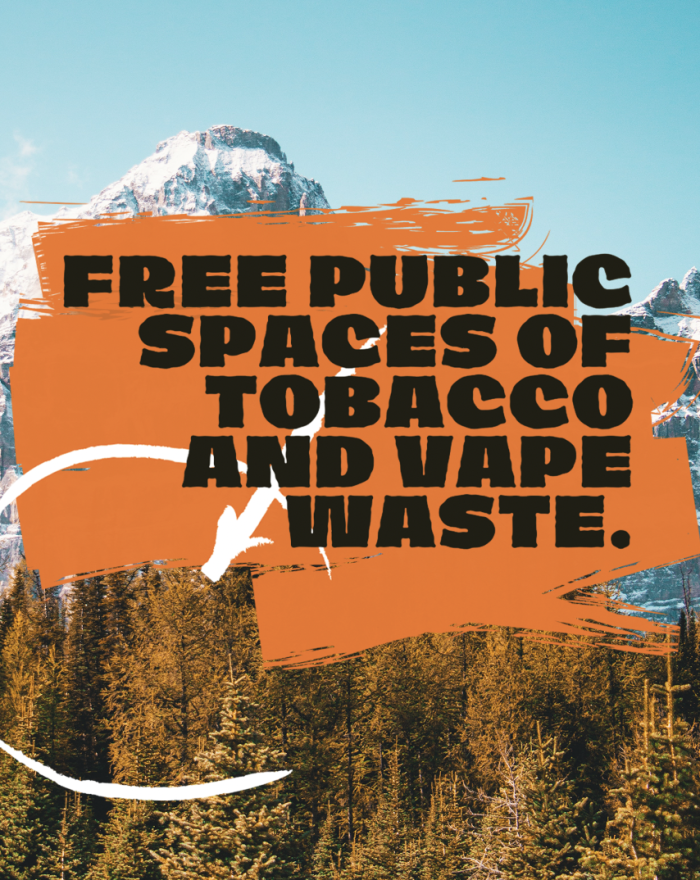 Urge the National Park Service To Go Tobacco and Vape-Free
Each year, millions of cigarette butts litter our sidewalks, parks, beaches, and other public spaces. Not only are they an eyesore, but they contain harmful chemicals that pose a real threat to the environment.
Smoke and vapor aren't just a nuisance as we try to enjoy our National Parks and public spaces—they can be toxic. Cartridges, cigarette butts, and pods discarded on streets can mix with leaf litter and get pushed around by weather events. Eventually, they break down into microplastics and chemicals that can flow into storm drains to pollute waterways and endanger wildlife.
The National Park Service works hard to ensure that we have beautiful natural spaces to enjoy, but not all National Parks are 100% tobacco and vape-free. Help us urge them to take additional steps to protect our parks by adopting tobacco and vape-free policies to protect the environment. 
Just click the Twitter icon to tweet them directly, or copy and paste this caption and tag them (and @truthorange) on whichever platform you prefer.
Tobacco and vaping are destructive to the environment. @NationalPrks help protect our public spaces by adopting tobacco and vape-free policies that protect our streams, beaches, forests, and health. @truthorange
Decision makers must act to protect our generation's mental health.
Decision makers take many forms – school administrators, community leaders, elected officials – but wherever they are and whatever their sphere of influence, it is critical to get them on our side in the fight to protect our generation's mental health from profit-hungry vape companies. 
By putting pressure on decision makers to take action and recognize vaping nicotine as a mental health issue, we're underscoring the importance of mental health, emphasizing how vape products can impact our wellbeing, and ensuring our voices are heard at the highest levels. In this case, we've got our sights set on the Biden Administration – specifically the Department of Health and Human Services Secretary, Xavier Becerra.
Tweet directly to Secretary Becerra, and urge him to join us in creating real change in the fight for our mental health. The tweet is already written – all you have to do is click and post.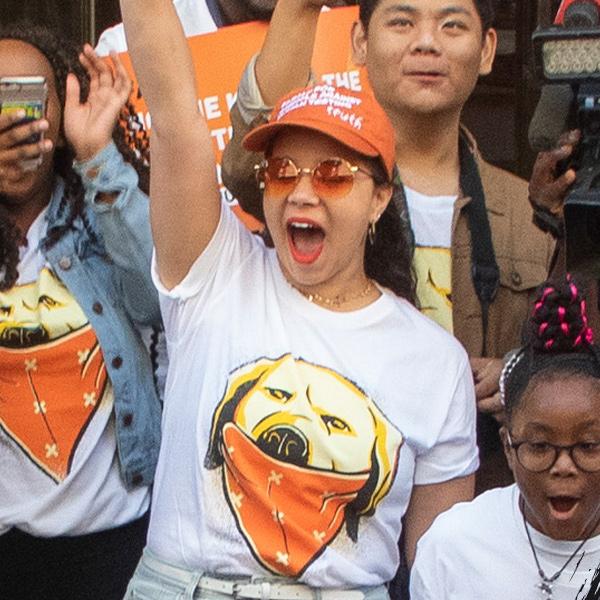 Call on the FDA to Completely Remove Menthol and Flavors From the Market
Over 80% of young people start with flavored products.
The FDA has the power to remove all flavored tobacco and vape products from the market. Big Tobacco and Vape companies have used predatory practices to hook young people using menthol and flavored products. That's why we're calling @fdatobacco out directly and need your help. 
Click the icon below to tweet to the FDA and let them know you want them to act. You can also copy and paste the message below to post on any platform you choose. 
The more we post and tag the FDA with this action, the clearer it becomes that we will stop at nothing to protect our communities. 
We're calling on @FDAtobacco to remove flavored tobacco and vape products from the market. Industries have used menthol and flavors to exploit the LGBTQ+ and BIPOC communities and hook young people on addictive products. It's time to act.