This year for Moment of Action, we're flipping the tobacco and vape industries' script on flavored tobacco products. 
Since they first hit the market, flavored tobacco products - including vapes, menthol cigarettes, cigars and others - have been targeted toward young people. Flavors play a key role in enticing youth and young adults to try and use tobacco products. It's no wonder that 16.5% of high school students are currently using tobacco products. And, vaping nicotine products can amplify feelings of depression and anxiety. Flavors can exacerbate the problem by masking the harshness of tobacco, making it easier to try these products and more difficult to quit.
Right now, the FDA has an opportunity to remove some of these flavored products from US Markets - and we believe that they should remove ALL of them. To shed light on this topic for this year's Moment of Action, we're asking YOU to help us spread awareness to your communities.
We're Asking Activists To:
Educate in your community and among your friends about the impact of flavored tobacco products
Reach decision-makers, including the FDA and US HHS Secretary Becerra, about this topic
Host educational events in your community - and we're here to make this one super simple for you. 
If you're interested in hosting an event, read on!
Image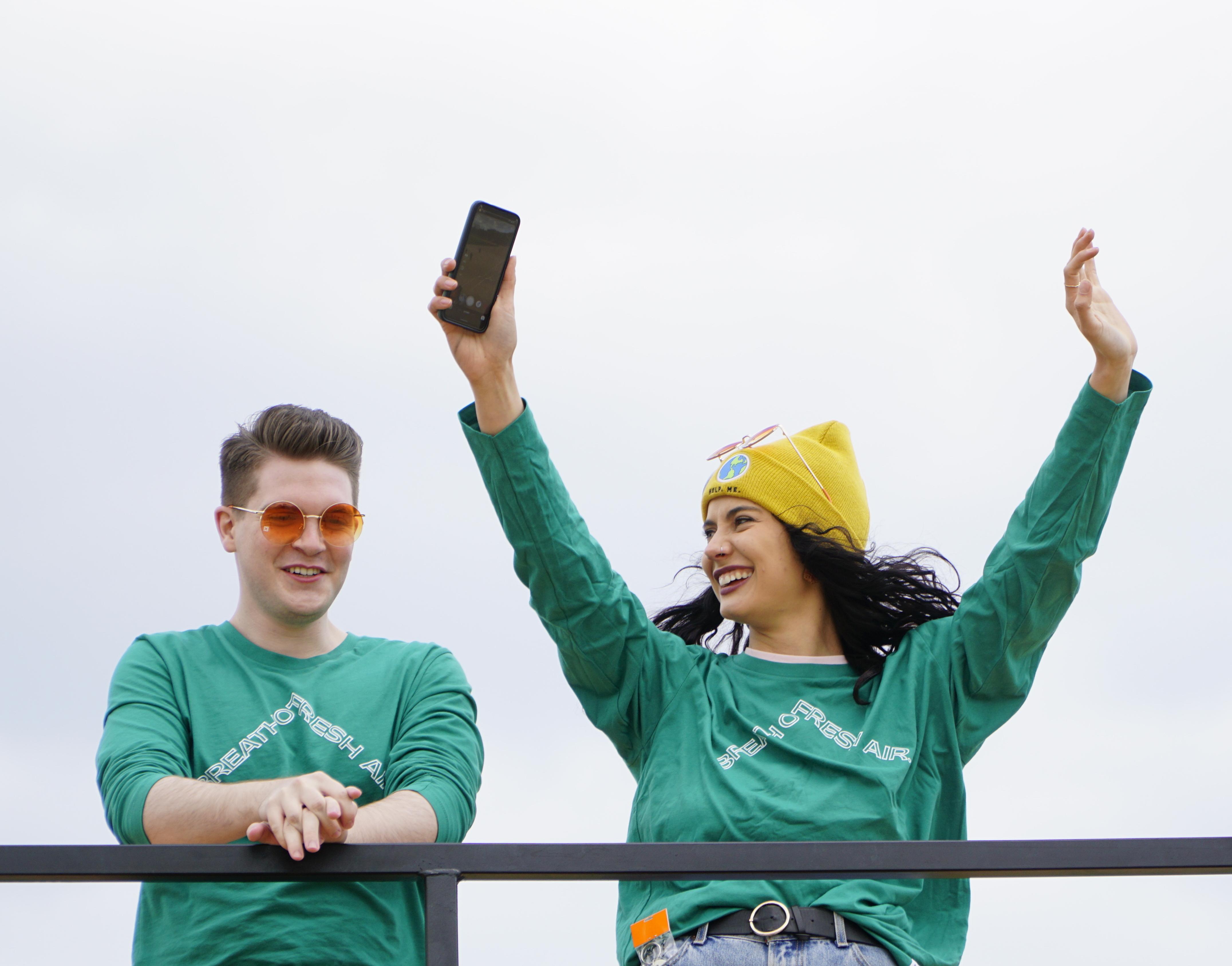 Fill out the MOA Event Kit Request form to get your event in a bag! 

Each toolkit order will include an event-in-a-bag for your Moment of Action event. For larger events the toolkit will serve as a starter pack. Due to limited supplies available, if your event is above 100 people, you'll receive a PDF document with links to all the items needed. This will include:

Digital art files (stickers, information cards, menu, Opt-in sign)
Candy flavors (any candy given out MUST be individually wrapped with untampered packaging)
Pastel Goodie Bags

A date, time, and location - it doesn't have to happen on April 19th! Just at a time that works for you and your community. Make sure to choose your location wisely for maximum impact. And, be mindful of other events going on in your community/campus to make sure there's no conflicts!
Here are some talking points about flavored tobacco - use these to educate people who stop by your event! :

Flavors mask the harshness of tobacco products, making them more appealing to young people, who may get hooked and find it harder to quit. 
According to a 2019 study, inhaling vapor from flavored e-cigarettes liquid exposes users to previously unknown chemical byproducts called acetals. The effects of these are unknown.
In April 2022, the FDA announced proposed rules to remove menthol cigarettes and all flavored cigars from the market, although the proposed rules do not address menthol e-cigarettes popular with youth.
The FDA has yet to complete its review of e-cigarette marketing applications, including those menthol and other flavored e-cigarette products, and has allowed these products to remain on the market while it completes its reviews.

These delays have allowed these products to stay on the market and continue to allow the tobacco industry to make a profit

A can do attitude!
Please note our toolkits are currently out of stock. Please use the resources on this page to host your own event, and email activism@thetruth.com for additional support.
The details - this event can look however you'd like! This is an opportunity for you to get creative and do what works well in your campus/community. A few suggestions are:

Having a tabling event
Hosting a tweet-a-thon, 
Passing out educational materials around your campus or an area that community members frequent

Team work!
Getting the word out 
Incentives are your friend
Engaging decision-makers 
Widen your outreach! Some people might already be interested in this topic, but you never know who you might be able to bring into your corner.