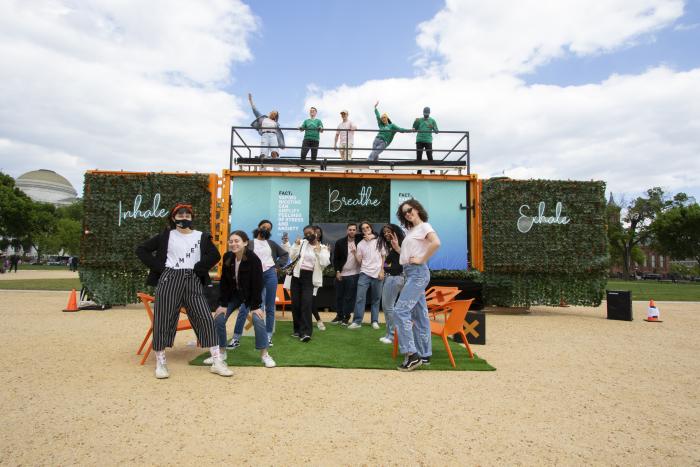 We Want to Say Thank You!
Thanks to you, 2022 has been an amazing year for truth activism. Despite a looming pandemic and years of uncertainty, activists like you have continued to take action across the country, creating lasting change on your campuses and in your communities. 
Contacted decision makers across multiple industries, including the FDA, the White House, and the NPS
Attended and hosted events, like the Youth Menthol Convening and our Moment of Action on the National Mall
Took meaningful action both online and on the ground, from submitting comments on the FDA's proposed menthol cigarette rules to gathering to take a breath and fight for mental health
Whether you tweeted at a decision maker, attended a big event, or took meaningful action on your own, you made this year a success, and for that, we thank you. 
Now is the time to not only celebrate this year's wins but to also look ahead to the future. Here's to 2023 and all we'll accomplish together!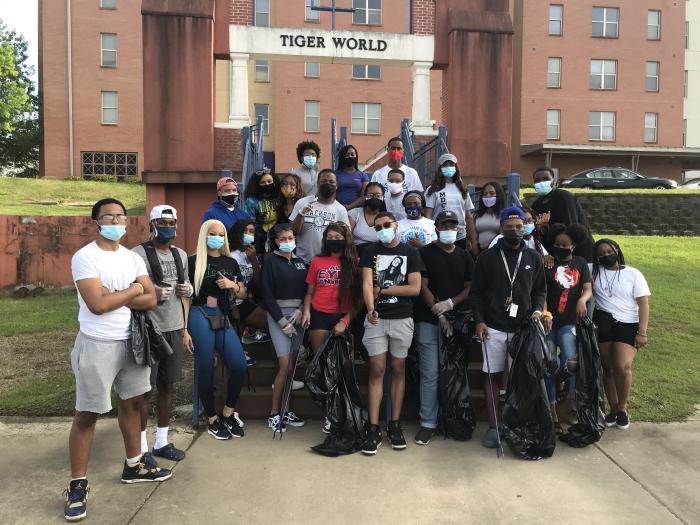 National Council for Mental Wellbeing partnership launch
Environment, Mental Health and Social Justice campaign relaunches
Launched the truth Impact Awards, later rebranded to truth Change Maker Awards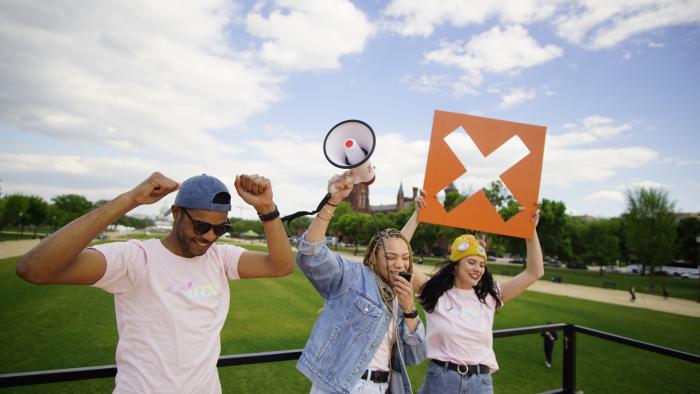 Moment of Action + Cheddar segment: Activists gathered in DC for Moment of Action to reach decision makers – including Congressional members and HHS officials – and take a collective breath for mental health on the national mall. This was highlighted through multiple media efforts, including a segment through CheddarU featuring truth staff and our activists 
FDA announces proposed rules on menthol cigarettes and flavored cigars: truth activists make over 800 public comments
truth Youth Ambassadors and Board Liaisons speak about mental health at the Truth Initiative board meeting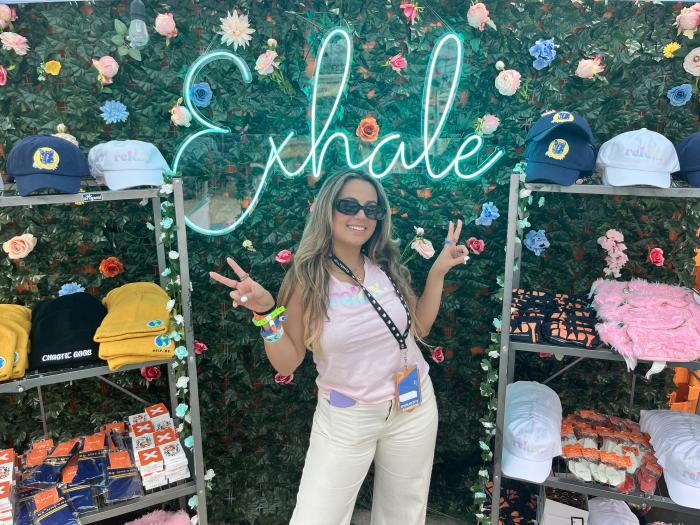 Spring MILESTONES (cont.)
Launch of the Change Maker Awards: 
FDA announces ruling against Juul
Coordinator Camp/NCTOH Youth Panel on the truth Activism agenda: Youth and adult coordinators gathered in New Orleans for a full day of training, hearing for youth leaders, and capacity building for youth adult partnership
Friday Night Live: About 800 high school students in California gathered to talk about the role of mental health and social justice in tobacco control, as well as how to effectively reach decision makers 
VidCon: truth marketers gathered at VidCon to promote the Breath of Stress Air campaign. This was the first large-scale event truth attended since the pandemic began. We added 2,824 new people to our database.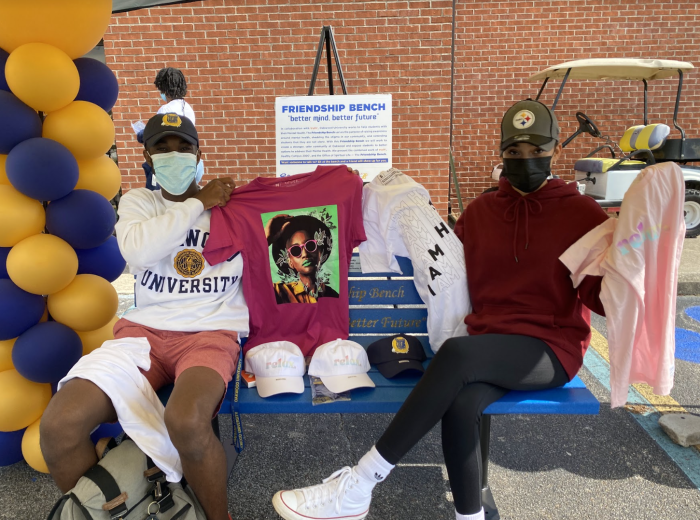 Launch of C6 College Grantees: We onboarded 6 new grantees with Cohort 6 of our Q2 Tobacco-free college program. 
Environmental Action on College Campuses: College Leaders at Atlanta Tech, Blackfeet Community College, Coppin State University, and Jackson State University held tobacco waste cleanups, gathered on campus to educate about social justice, and moved toward comprehensive smoke-free policies on their campuses.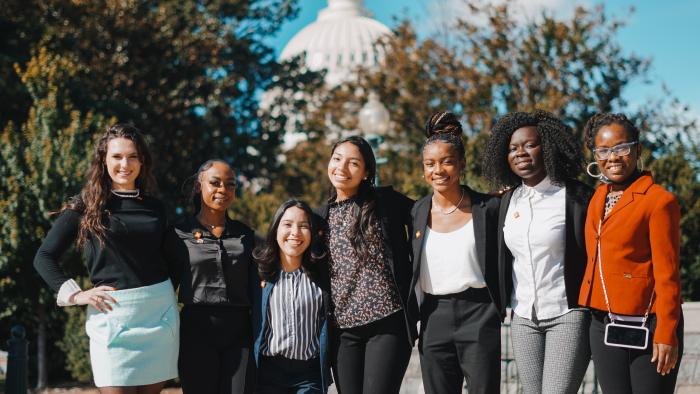 Summer Milestones (cont.)
Announcement of 2022 truth Ambassadors 

Truth announced its 2022 class of 8 all-star Ambassadors to take activism with truth to the next level

Youth Menthol Convening: Over 30 students from around the country gathered for a three days of training, engaging with decision makers, and advocating for a future free of menthol cigarettes
Launch of the Impact Scholarship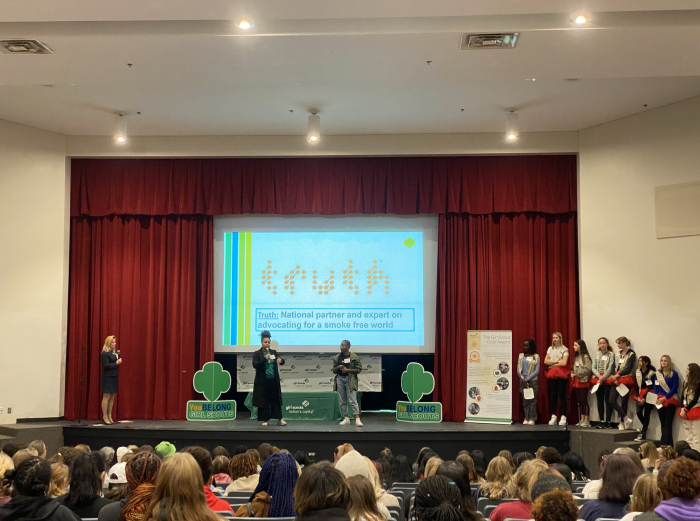 Girl Scouts Event: Over 200 students gathered with our partners at Girl Scouts in the nation's capital
By the end of 2022, truth awarded 15 activists with a Change Maker Award up to $500