Ambassador Application Closed
Thanks for your interest! The 2023 Ambassador Application is closed but you can read on below for more background about the program or take action with us in any of our current campaigns.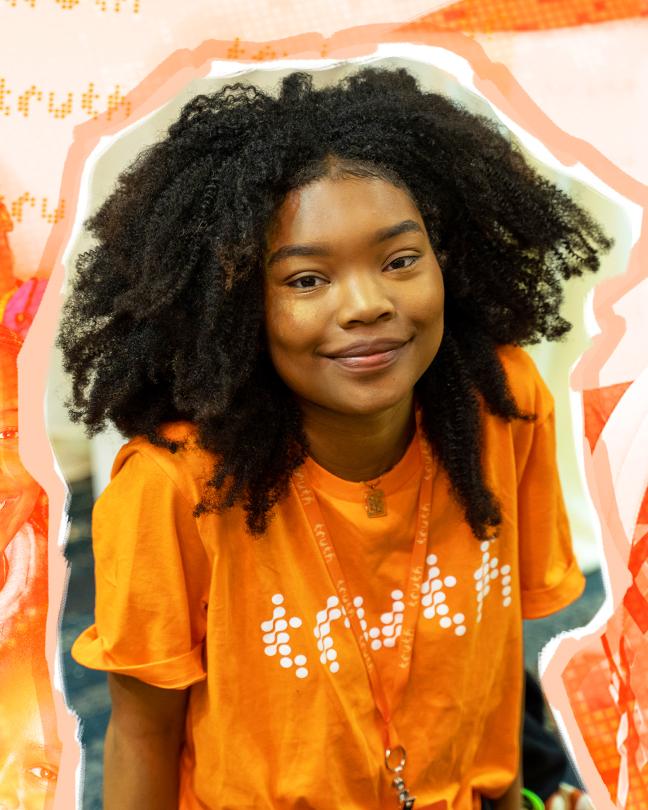 Become a truth® Ambassador.
Help Us Further Our Movement
We're looking for passionate, committed leaders who want to make an impact for truth and are interested in amplifying our work on a local level. 
We're taking on tobacco and vaping and their intersectionality with mental health, social justice, and the environment. We need your help. 
The truth® Ambassador program is a year-long leadership program for one of the most successful public health campaigns in history. Ambassadors will work with our staff on recruiting their peers, sharing stories and experiences on tobacco and vaping control issues, and advocating to campus, local, state, and national decision makers to establish tobacco and vape-free communities.  Ambassadors receive a stipend to create and promote projects that inspire tobacco-free communities.
Work hard – You'll be at the forefront of creating change. You'll be able to educate your peers by creating innovative ways to get them involved in this movement.  
Be a team player – You'll work hand-in-hand with other ambassadors on recruitment, storytelling, and advocacy in order to create successful projects. The position also requires long-term commitment and lots of motivation.  
Be passionate – Through creative problem-solving and hard work, you will spread the truth while also giving others an opportunity to be agents of change.  
Inspire – Your innovation in this work has the potential to create change and improve people's everyday lives. Use your passion to motivate others to join.
Create/Recruit: Create events and opportunities to educate your peers on these issues and recruit them to join the movement. 
One on One meetings and small local events
Promote campaigns and events like our annual Moment of Action 
Uplift previous Ambassador work
Engage/Storytelling: Storytelling is one of the most powerful tools that you have to influence and inspire. Ambassadors will create ways (events, projects, discussions) to gather and share stories. This includes stories of people who may have a history with tobacco and vaping nicotine and/or are at the forefront of making tobacco and vaping nicotine a thing of the past.  
Mobilize/Advocate: Ambassadors will meet with stakeholders (legislators, administrators, businesses) to educate them on our campaigns and urge them to take action (i.e., declare that vaping nicotine is a mental health issue).
Requirements and Application:
Passionate about tobacco and vaping and/or intersectional campaign related issues (social justice, environment, mental health).
Commit to 1-2 years as an Ambassador with full participation in the program. Including but not limited to working up to 10 hours per week, monthly briefings with key staff members and other youth activists.
Execute the objectives listed above, attend campaign and other signature events, and serve as spokespeople when necessary. 
Must be at least 18 years of age to participate.
Public speaking, organizing/advocacy experience, and outgoing personality are helpful.
Ambassadors will be paid a stipend and all expenses related to travel will be covered by truth
​Must be fully vaccinated against COVID-19, including applicable boosters