Join the fight with these quick steps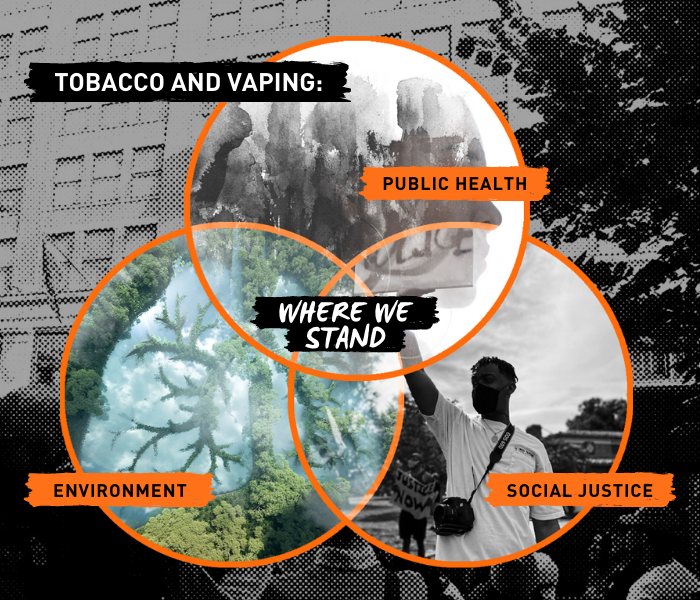 We are truth, a movement committed to spreading facts, exposing lies, and speaking truth to power. We may have inherited a world on fire, but that cannot and will not stop us from standing up and speaking out on the important issues facing our generation.
What we stand for:
Tobacco and vaping are national public health issues that disproportionately impact young people.
Tobacco and vaping are destructive to the environment, and we deserve to shape a world free from its toxins.
We fight for social justice and hold industries--like the tobacco and vaping industries--accountable for predatory targeting practices that disproportionately impact Black communities, indigenous populations, and the LGBTQ+ community.
This will fuel the work we do as we commit to creating change in 2021 and beyond.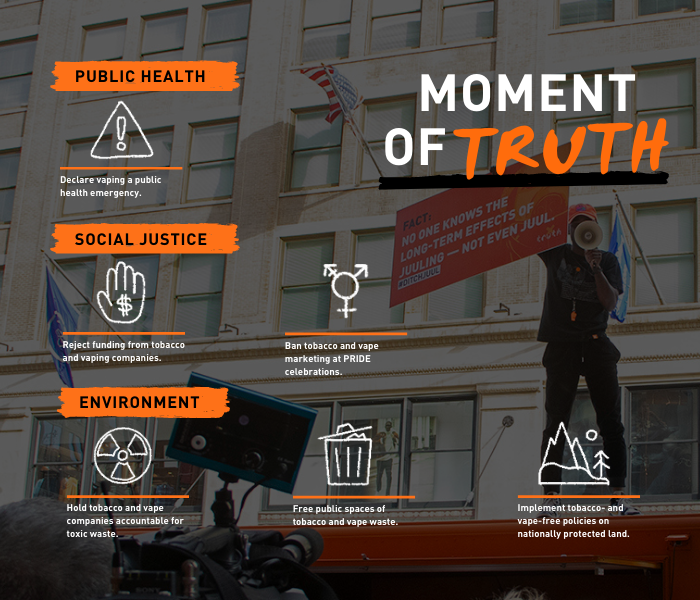 What real change looks like
It all starts here. Join us for Moment of Truth — a time for us to stand together and rally behind our goals as we head into the future, ready to take action. Here's what we're working toward:
PUBLIC HEALTH
Declare vaping a public health emergency.
ENVIRONMENT
Hold tobacco and vape companies accountable for toxic waste.
Free public spaces of tobacco and vape waste.
Implement tobacco- and vape-free policies on nationally protected land.
SOCIAL JUSTICE
Reject funding from tobacco and vaping companies.
Ban tobacco and vape marketing at PRIDE celebrations.
Real change doesn't come easy, but together, we can make it happen.
Current Impact
Now is the time to stand up, speak up, and make change. Join the fight against vaping and tobacco and help us reach our goal of 5,000 signatures. Sign your name now.