Community film screenings are a powerful tool for education and awareness. We're here to support you to put on the best possible event for your Black Lives, Black Lungs screening. Read on for all of the tips and tricks you need! 
Black Lives, Black Lungs and these screening events are a TOOL for you to utilize in your activism work. It is a great opportunity to recruit new activists to our movement, educate about the important role of menthol in health equity and tobacco, and to indicate to decision-makers that this is an important issue to YOU. Whether you are working towards a smoke-free policy on your campus, or are interested in pressuring the FDA to eliminate all flavored tobacco products, you can utilize your event as an opportunity to share your goals publicly and rally others around them. Remember that these events are to be promoted as independent projects of you/your campus, not of truthⓇ or Truth Initiative.
Please reach out to us if you need additional support in hosting your event – you can reach us at activism@thetruth.com, or schedule a time to talk with our team!
Image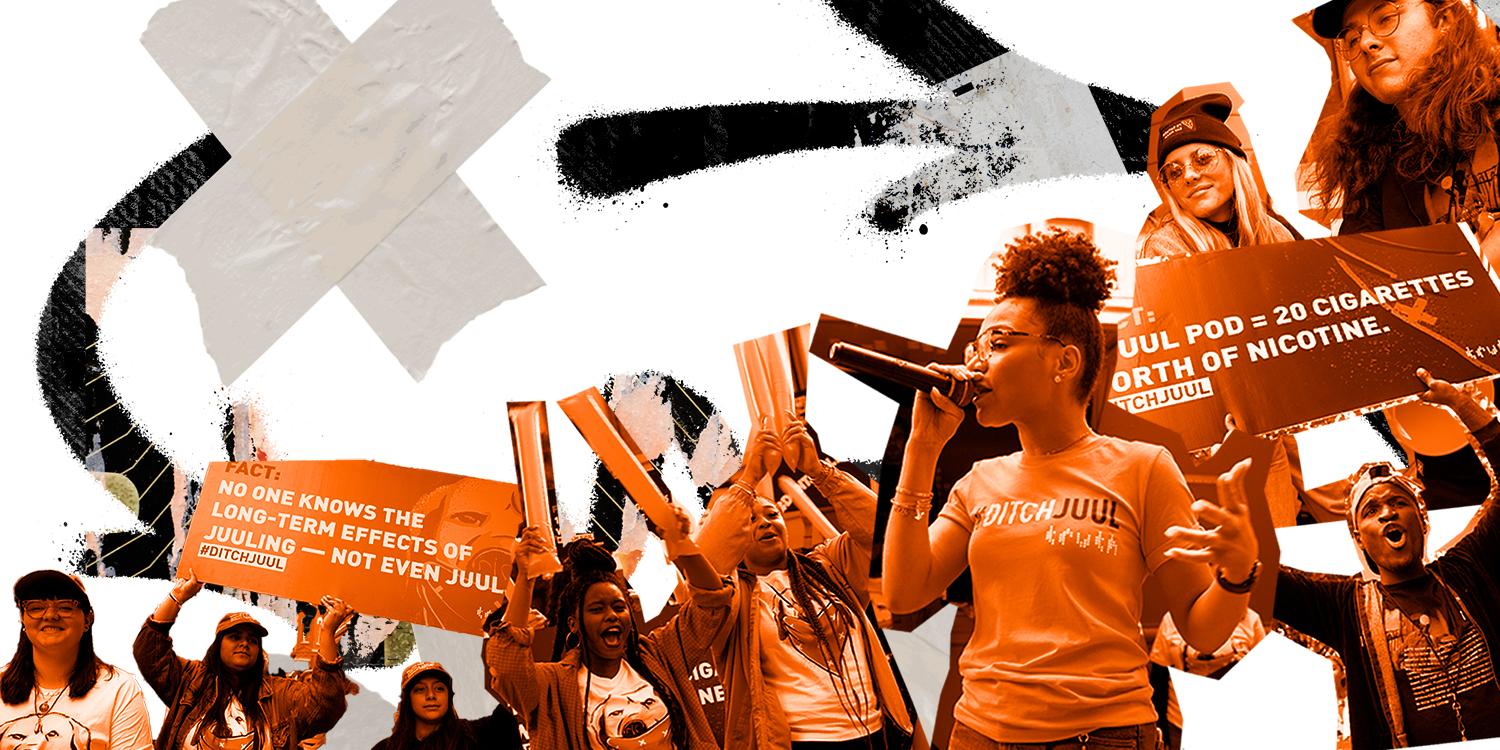 Planning Your Event Step-By-Step
Team Work Makes the Dream Work! 

Whether you're new to event planning or a seasoned pro, it's good to have help. You can plan with friends, trusted adults, your school, and others! Whoever you pick, make sure they're able to commit the time and share your vision for the project.
Determine roles - working in teams can be rewarding, but clear expectations are the key. Make sure that each person knows what their job is, and has the tools to deliver.
Involve the community & necessary adults - while we want you to be at the center of planning your event, including adults in your community can be important to making things happen. Choose someone as the adult "sponsor" of your event who may be helpful when it comes to making decisions and handling any challenges along the way. 

Choose the When & Where

Consider community events and schedules - make sure you aren't competing with other big events on your campus or in your community, and that you choose a date and time where people will be available to attend.
Identify and coordinate with an ideal location - consider your audience and where will meet the needs of your event (technology - remember you'll be showing a video!; number of people, if you will have food, etc.) 

Promote like a Pro

Social Media - share on your own personal channels, your college or community's pages, student organization pages, any partners that you already have - the sky's the limit! Make sure you choose what platforms (IG, Twitter, Facebook, TikTok) to use based on where your intended audience for the event is most active.
Local outlets - share the details of your event with the local paper, local event boards, community centers or other sources that people look to for information! You know your area best, and there are a lot of great places to share about your event.
University outlets if applicable - talk to the newspaper, radio station, any campus specific social media accounts, and influential student organizations to get the word out! 
Remember that these events are to be promoted as independent projects of you/your campus, not of truthⓇ or Truth Initiative.

Incentivize for Success

Are people motivated by food? Community service hours? Something else? Figure out what will get your audience in the door, and include that in your promotion!

Invite Influentials 

Option 1: College Campus Decision Makers - if you are on a college campus that is advocating for a comprehensive smoke-free policy, invite on-campus decision makers and those who influence them to your event! Talk with them about why this issue matters and why it is important that your campus go smoke and vape-free.
Option 2: Focus on the FDA - at the federal level, we are laser focused on asking the FDA to eliminate the sale of all flavored tobacco products, including menthol cigarettes. Even though you might not be able to invite someone from the FDA to your event, you could invite influential community leaders that might have an opinion on the matter, and/or encourage event attendees to tweet at the FDA and tag them in your social media posts about your event! 

Consider Health & Safety

Make sure you're aware of any COVID-19 guidelines within your campus or community, and ensure that you have options for folks to social distance if that is most comfortable for them. Consider having a virtual component of your event to make it accessible to those who may not be able to join in person. 

Check Your Tech 

Make sure that the sound, visuals, and other things are working smoothly. We suggest doing a "run-through" of your plan for the event beforehand to be sure you work out any unexpected hiccups.

Engage your Audience

Discussion - Utilize the Black Lives, Black Lungs discussion guide to engage with your event participants. You can also come up with your own questions based on what you think will resonate with your audience. Remember what we learned about local policies - make it personal to your area!
Call to Action - at the end of your event, participants should be jazzed about what they've learned and excited to do more. We suggest having a clear and actionable next step for them that they can do right away after the event to get more involved. 
A few options - have participants tweet at the FDA, opt in to receive activism texts from truth by texting "ACTION" to 88709, write a letter to the FDA
Talking Points - here are a few key messages to include in your conversations with people around the screening, and tobacco as a social justice issue: 

Industry Targeting

The tobacco industry has relentlessly targeted the Black community and others with their products - particularly menthol cigarettes - for decades. 
They have sponsored cultural events, scholarships for underserved youth, and even tried to bankroll HBCUs.
Recently, a rep from RJ Reynolds attempted to buy the support of a Black pastor and civil rights activist in Detroit. He rejected the funding, and now is bravely speaking out in favor of ending the sale of menthol cigarettes. 
Today, nearly 90% of all Black smokers smoke Menthol cigarettes.

The FDA/Regulatory Landscape

The FDA has an opportunity to protect public health and black lives by ending the sale of all menthol flavored tobacco products, including menthol cigarettes, at the federal level. 
The FDA is also in the process of reviewing pre-market applications for all e-cigarette products, including ones like Juul who started the youth e-cigarette epidemic.
Some states have taken bold policy action to end the sale of menthol and other flavored tobacco products - now, it is time for all people to be protected from these products no matter where they come from.

College Campuses 

Adopting 100% smoke and vape free policies on college campuses is a great way to keep the tobacco industry and their products out of our classrooms, away from young adults, and out of our futures.

Execute & Have Fun! 

Be present in the moment, take pictures, talk to people who attend and ENJOY the outcome of all of your hard work! 

Report Back 
Once you've had your event, we want to hear all about how it went! Let us know all the details by applying for a Social Justice Change Maker Award. You could win an award of up to $500!
Not an Instigator Yet? Join Us!