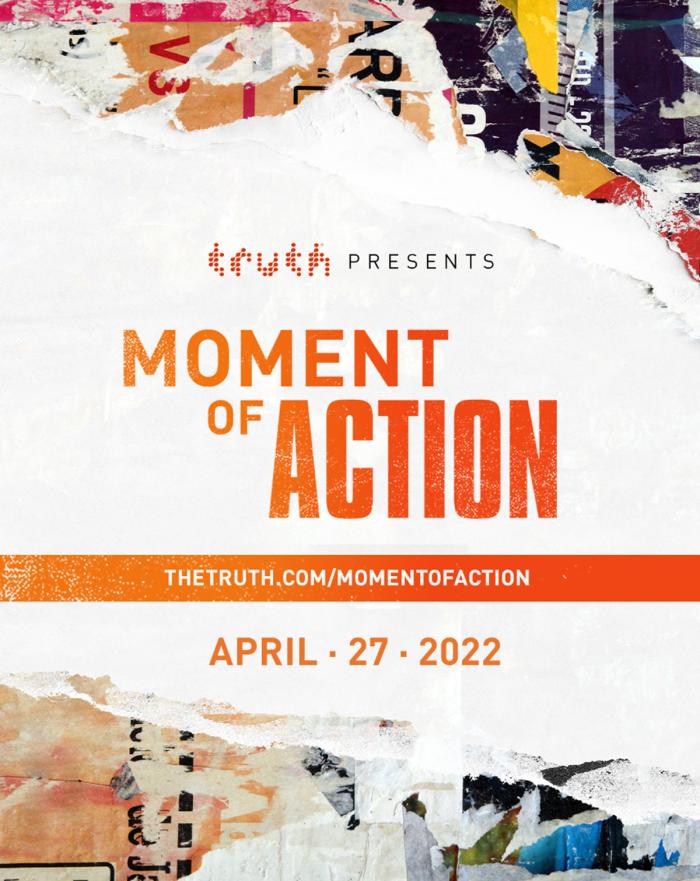 Thanks to recent studies, we now know that the nicotine in vapes can actually amplify feelings of depression and anxiety. This is why we're standing up and taking action to protect our generation's mental health.
TAKE A MOMENT OF ACTION FOR MENTAL HEALTH ANYTIME AND THEN JOIN US VIRTUALLY ON APRIL 27th AS WE TAKE A COLLECTIVE BREATH.
Whether you participate in Moment of Action by yourself or as part of a group, this is a time to stand up to the vape industry and urge decision makers – like those in the FDA and the White House – to join us in taking action and creating change.
Participation is easy: 
RSVP to let us know you're taking action.  
Take the breath below and share with friends.

It's easy, all you have to do is hit play. Then breathe and repeat.  

On April 27th, at 3:00pm EST, use the truth X Breathwrk video breathing exercise to take a breath.

People from across the country will be taking a breath at the same time to demonstrate that our generation is fighting to protect our mental health.   
You can take the breath by coming back to this page or watching the livestream on the @truthorange Instagram at 3:00pm EST.
Until then, continue taking action for mental health. The more actions we all take together, the harder we are to ignore. Scroll for more info. 
RSVP for Moment of Action
Every "breath" you take, by clicking on the truth X Breathwrk breathing exercise video, leading up to Moment of Action will signal to the White House – and all decision makers – that our generation is taking action on mental health. Take the breath every day, share with friends, and invite everyone to take part.  
Invite your friends. Taking action is better together, and everyone could use a moment to take a breath. Invite your friends to RSVP for Moment of Action when people across the country will take a breath at the same time and/or join our livestream breath. 
Share the  link to this page with friends and encourage them to take the breath at any time between now and April 27th. The more people we engage, the louder we'll be. 
Use the "save the date" image from this page to post on social and invite people to join you.   
Go the extra mile. Gather your friends together on April 27th, get your school to host an assembly where you all take the breathing exercise, host a "Breathe In" where you and a group of friends lead people in the breathing exercise, and/or participate virtually in the Moment of Action to get local decision makers or campus leaders to take action.   
Stay in the fight. If you haven't already, sign your name and commit to taking action in the fight to protect our generation's mental health.  
Demand action. Tweet directly to the White House and urge officials to recognize vaping nicotine as a mental health issue.  
Report Back. Tell us about why you're taking action and what you did for a chance with win up to a $500 Impact Award.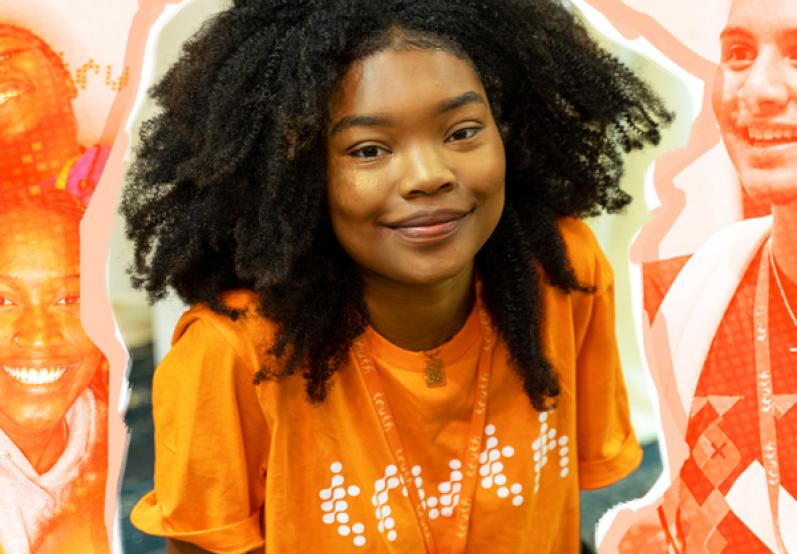 Apply to be a truth Ambassador!
We're looking for passionate, committed leaders who want to make an impact for truth and are interested in amplifying our work on a local level. The truth® Ambassador program is a year-long leadership program to recruit peers, share stories and experiences on tobacco and vaping control issues, and advocate for tobacco and vape-free communities. Application closes 11:59PM EST 4/30/2023.
Become a truth® Ambassador