Join the fight with these quick steps
39%
There's strength in numbers. 39 organizations have already signed the pact, signaling their commitment to reject Big Tobacco and Vape money.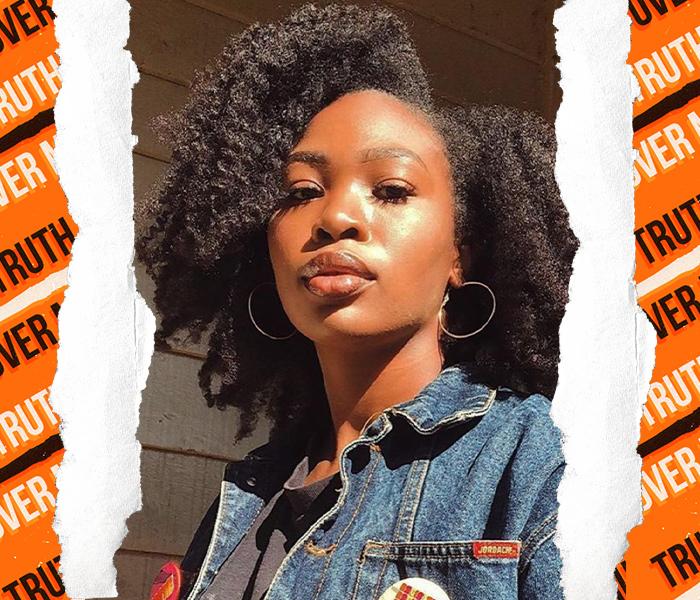 Big Tobacco and Vape dollars never come without strings attached.
Big Tobacco's goal has remained transparent for decades: sell products that – when used as directed – can addict, harm, and even kill people. Often, their "donations" go to the very populations whose lives are most negatively impacted by tobacco. The vaping industry has only added to the problem too, using tactics eerily similar to those of its double-dealing predecessor. 
Ultimately, the tobacco and vaping industries don't have our best interest at heart. That's been made clear by years of profiling, shielding the truth, and profiting off of addiction. Any donation that may seem like it comes in good faith, doesn't.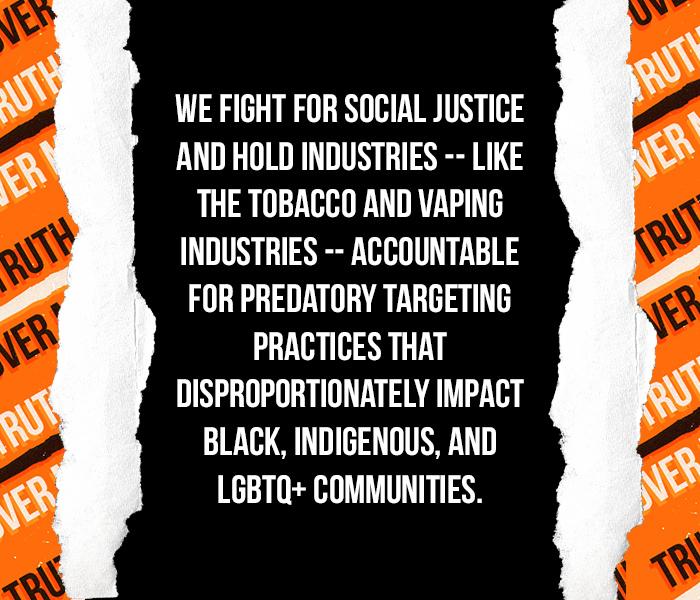 Big Tobacco and Vape money doesn't belong in our communities.
There's no such thing as a clear-conscience gift from Big Tobacco, and it's time to turn down their bad-faith checks, which is why we're calling on organizations to reject Big Tobacco money. 
Add your voice to the fight and sign the Truth Over Money petition. We'll use your power to show these groups just how many people are ready to eliminate Big Tobacco and Vape influence in our communities.
This isn't about criticizing or shaming organizations that have accepted the money in the past. It's about making a commitment to the health and future of our generation, and keeping Big Tobacco's interests – and their dollars – out of our communities.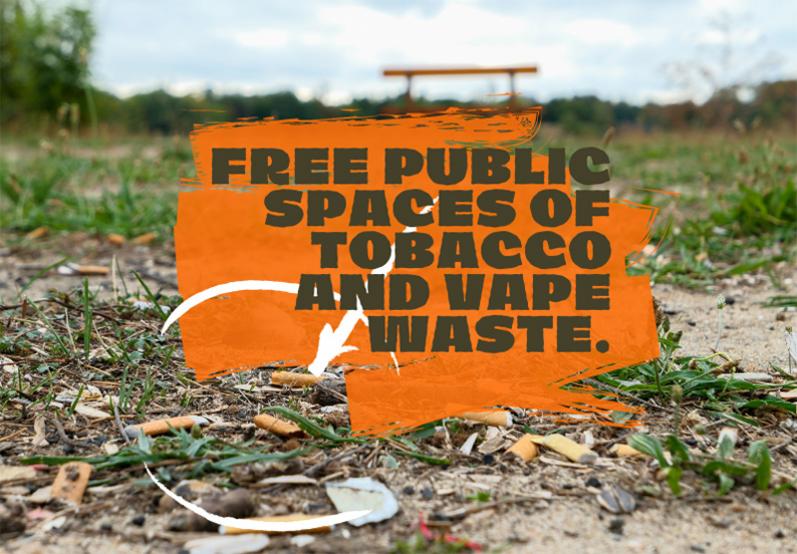 Commit to the Environment
Tobacco and vaping are destructive to the environment, and we deserve to shape a world free from its toxins. We're calling on organizations that serve the environment to reject tobacco funding. Are you ready to join the fight? Take action now by cleaning up vape waste and cigarette butts you see in your community.
Sign Now & Take Action
Organization Spotlight
Big Tobacco is working overtime to repair its image with good deeds and charitable donations.
Organizations like The Center for Black Health and Equity and the American Lung Association have taken a stand and made the decision to reject tobacco money.
We thank them for their commitment to the health and wellness of the people in their communities.