Share the facts and recruit a friend.
The tobacco and vaping industries have yet to take responsibility for the impact their products have not only on our health but on the environment.
Help us spread the facts and highlight why Big Tobacco and Vape toxic trash has no place in our water, air, and public spaces.
SHARE THE FACTS. Download and share a graphic below to get the word out on your social channels. Be sure to tag @truthorange.
Image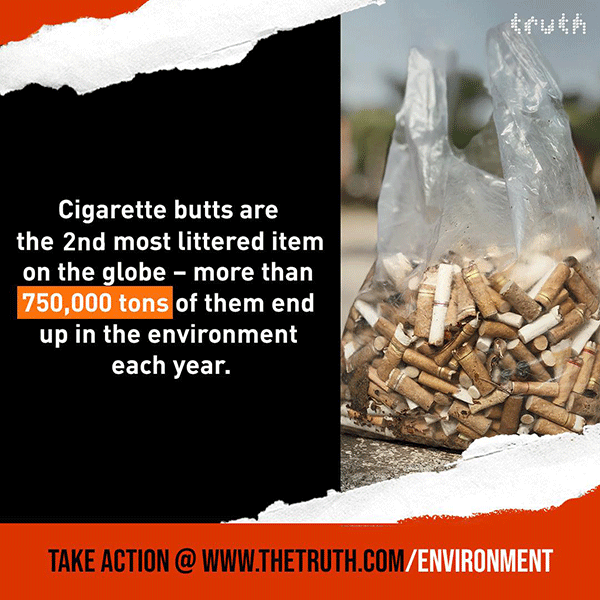 Image