Join the fight with these quick steps
The fight against tobacco and vaping isn't over. These industries continue to undermine our efforts to protect the environment, our mental health and social justice… but you have the power to hold them accountable.
Here's how you can get the word out and recruit your friends to join us in standing up, speaking out, and making change:
Start a conversation. Share the belief video with your friends to get them up to speed on the issues we're facing. 
Urge your friends to join the fight. Recruit 5 more people to sign their names and commit to standing up and speaking out against vaping and tobacco's harmful practices. The more voices we have, the louder we'll be.
       3. Spread the word on social. Download and share a graphic below to get the word out on your social channels. Be sure to tag @truthorange.
Image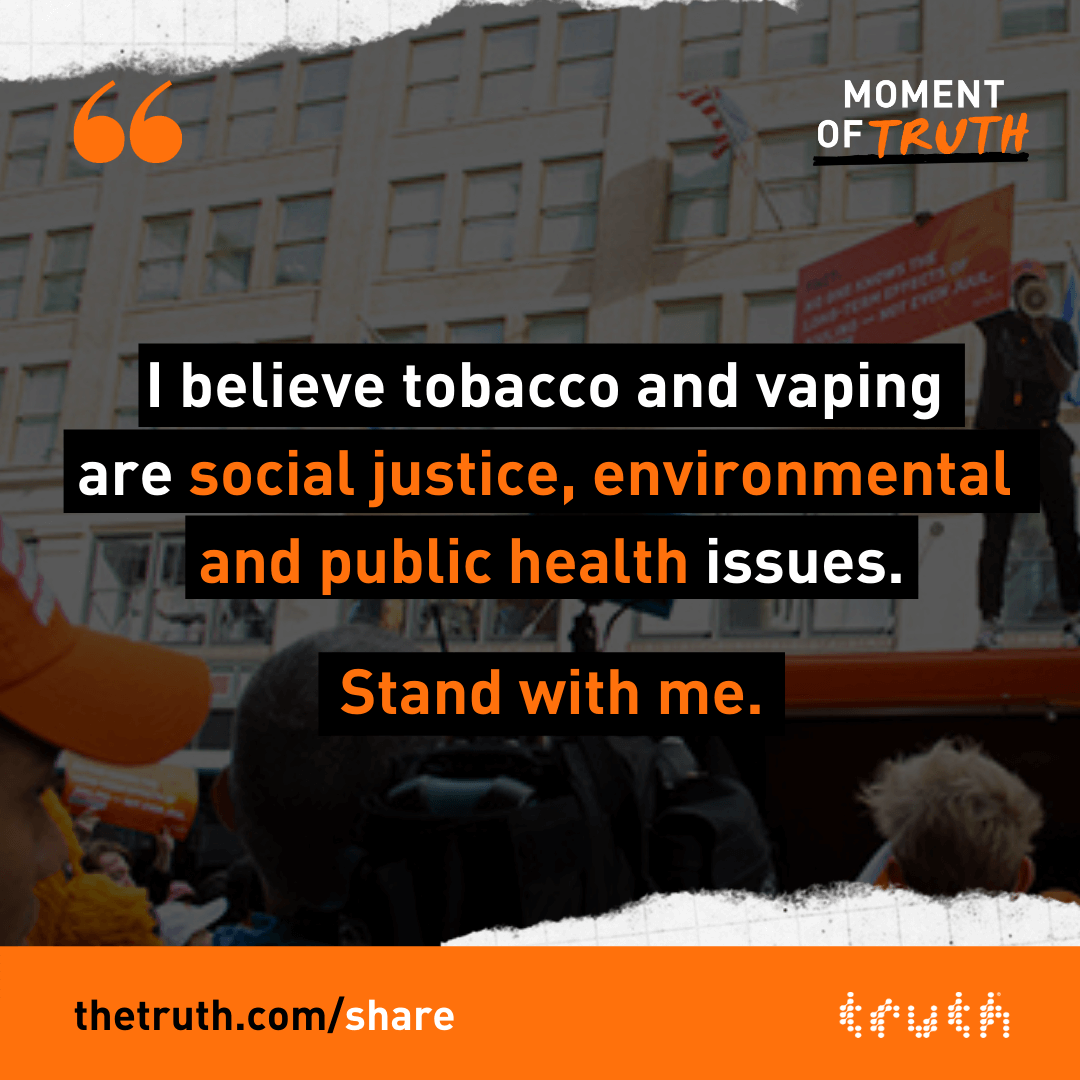 Image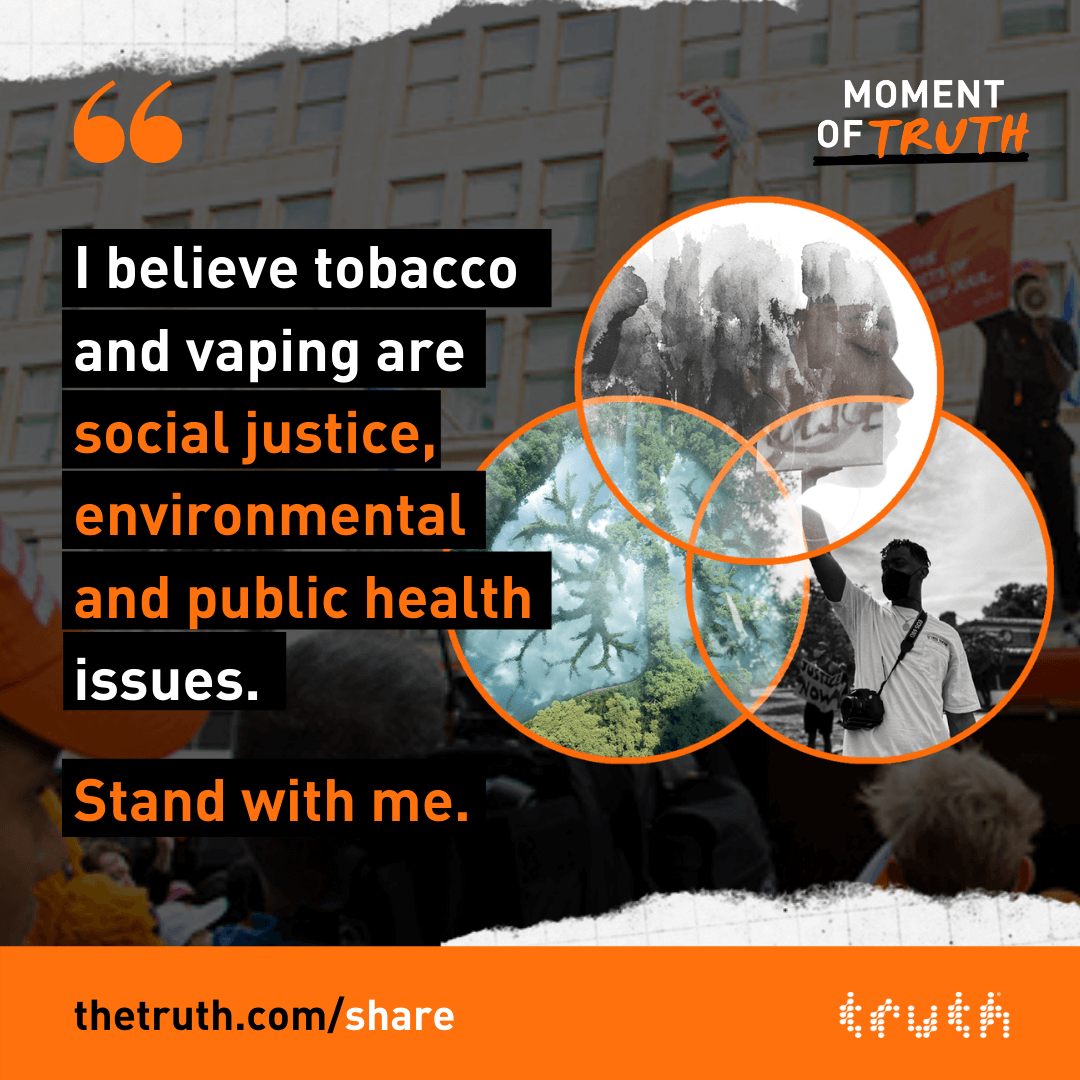 Don't forget to report back and let us know what you've done in the fight against vaping and tobacco.