This is a place for your stories.
We can talk about facts all day, every day (and we do, tbh), but there's always someone who's like, "this is____!" Fill in that blank however you'd like. We've heard it all: Wrong. Stupid. Weird. The same thing my Uncle Chet said. BS. 
And since 81% of e-cigarette users started vaping to decrease stress, anxiety and depression, we can assume there will be at least a few people who'll balk at the fact that vaping nicotine can amplify feelings of anxiety and depression. We get it. It's never a good feeling when the "solution" is making the root issue worse. 
So we turned to you. (The collective you, although maybe you directly, too.) We asked how vaping impacted your mental health. Because no matter how many times you read a fact, sometimes a first-hand account is helpful. 
Image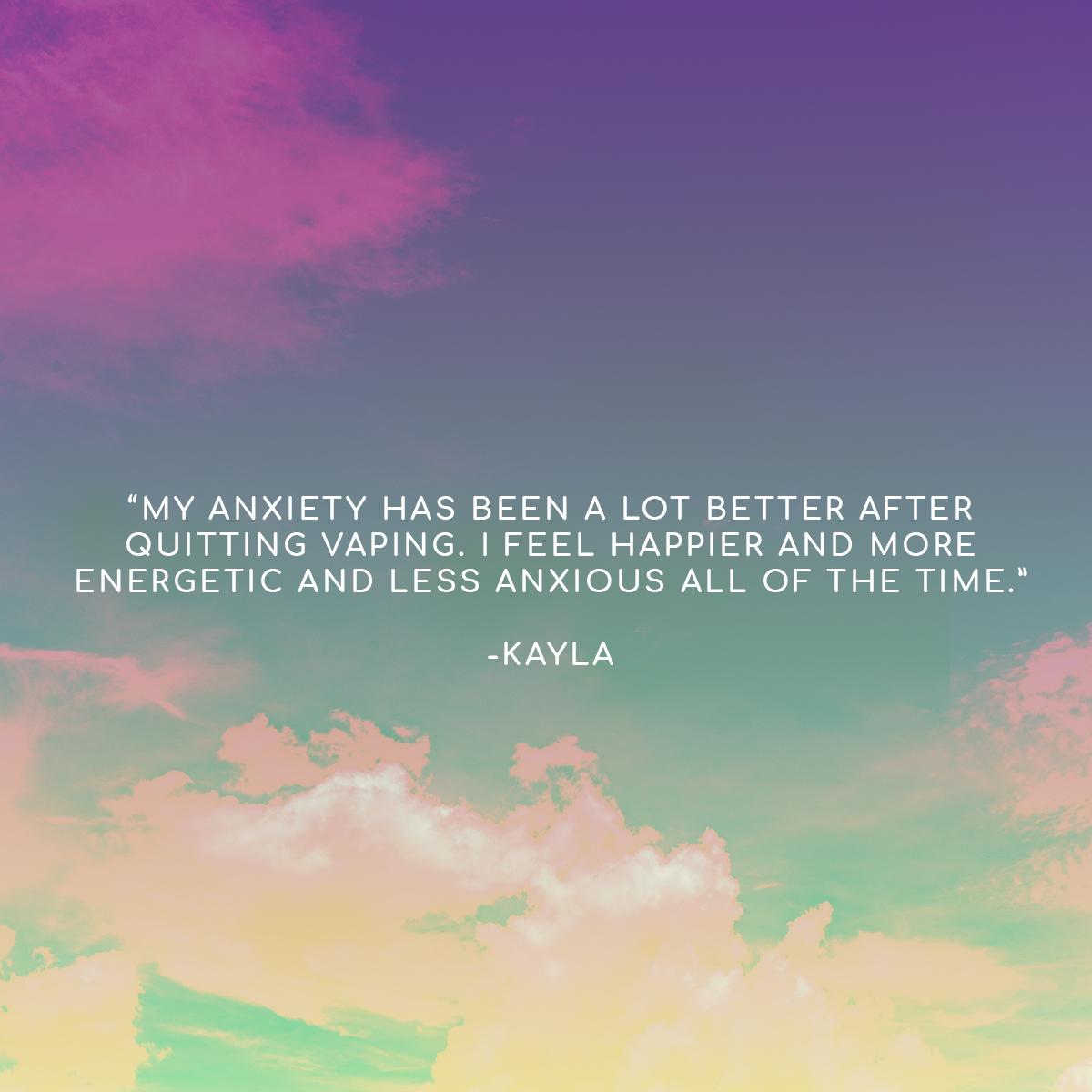 Image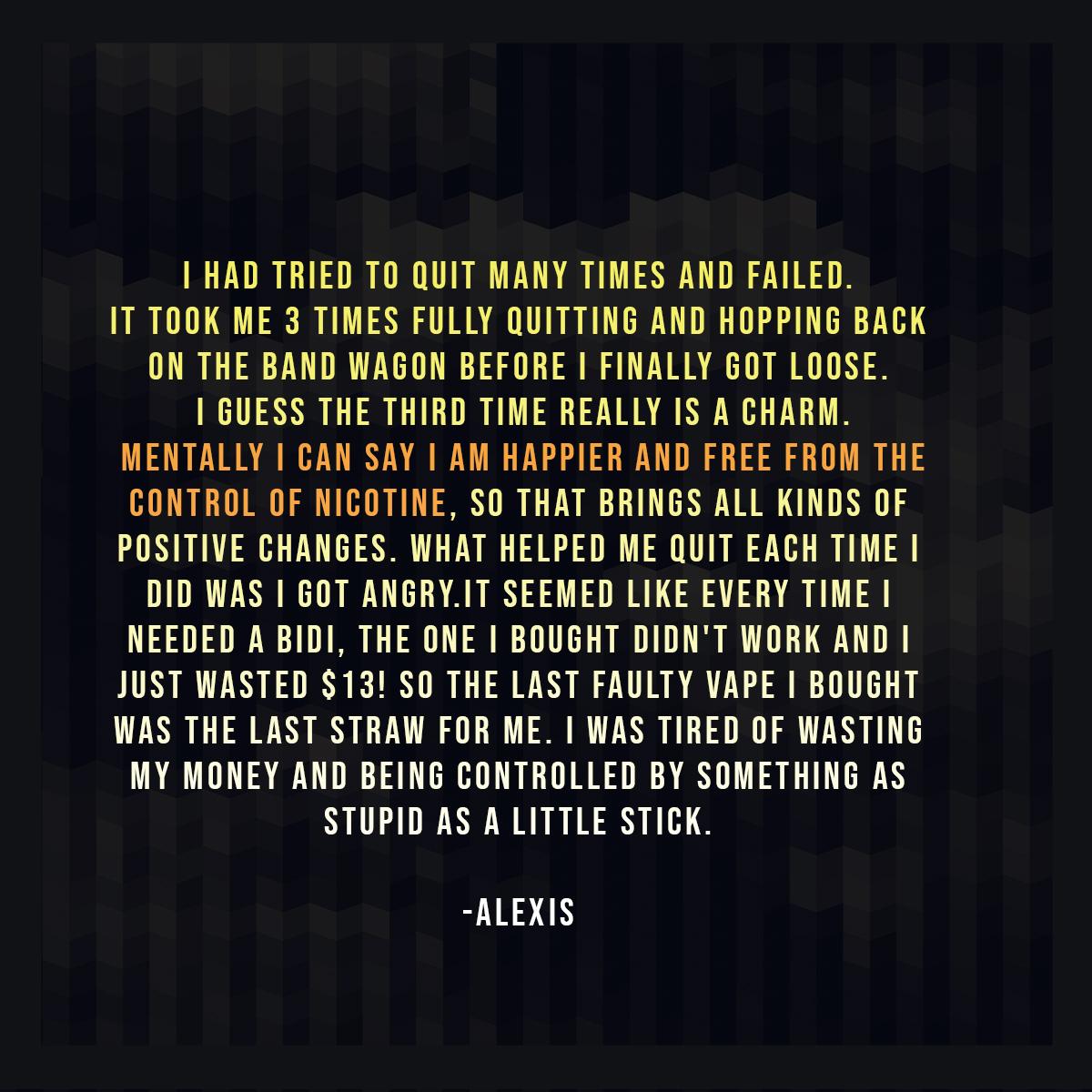 And then we asked This is Quitting users for their advice, just in case you need it.
Image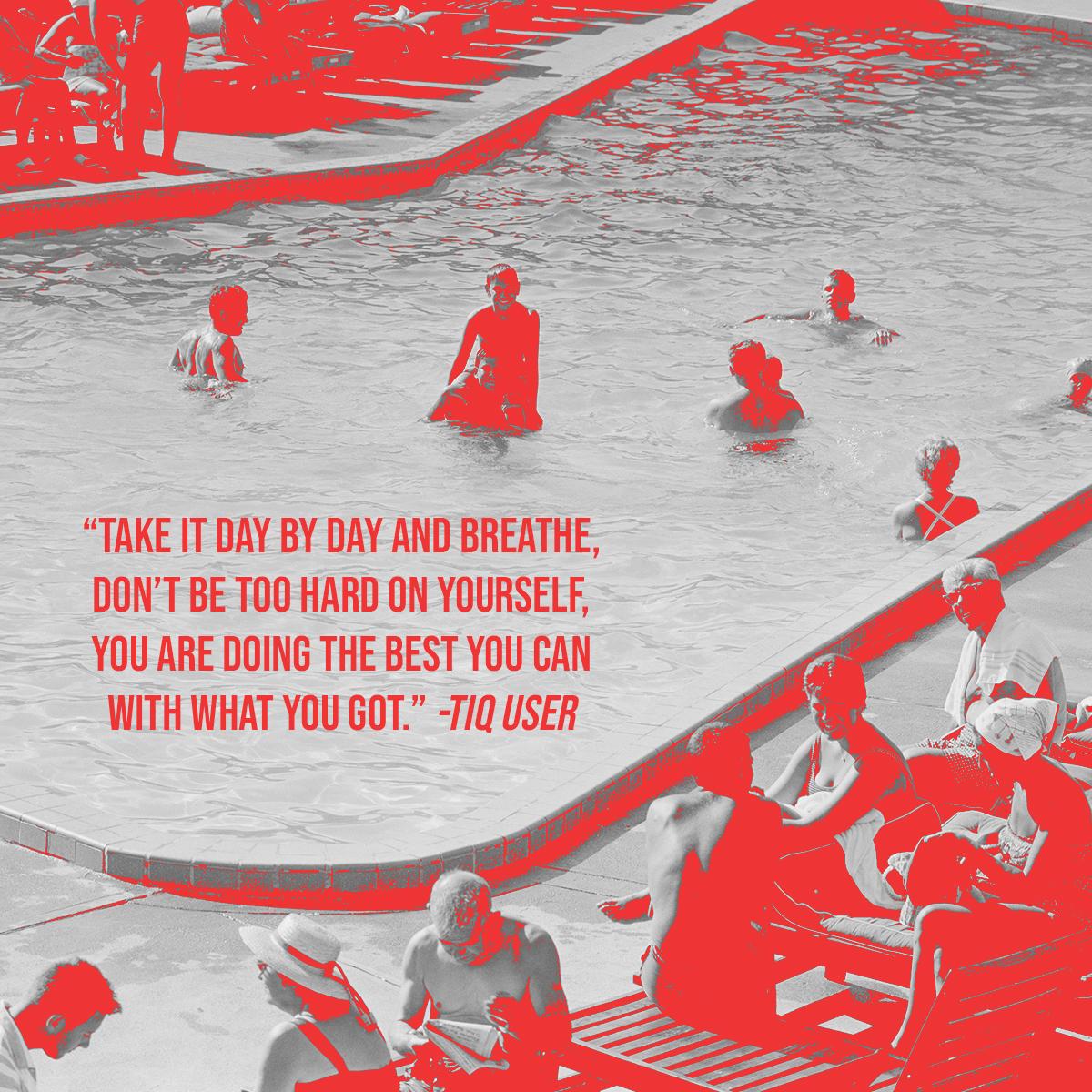 Image