She creates custom art to cope with her stress and anxiety.
Mikaela, aka the Sneaker Queen, is a 22 year old independent artist specializing in custom sneakers and apparel. For her, art is a mental and emotional release. The process for creating each custom shoe is its own therapy session that helps her cope with stress and anxiety.
"With anxiety, sometimes there are no words. You can't describe it. You just need to create something," says Mikaela. That's how she came up with her iconic swirl design – an artistic representation of what's going on inside of her head.
Many of us deal with stress and anxiety daily, but finding healthy coping mechanisms, like creating art, can help you regain control and calm your mind. When Mikaela started suffering daily anxiety attacks, she didn't know how to put it into words. "I just had this extra pair of shoes, and I painted my feelings onto it." 
Image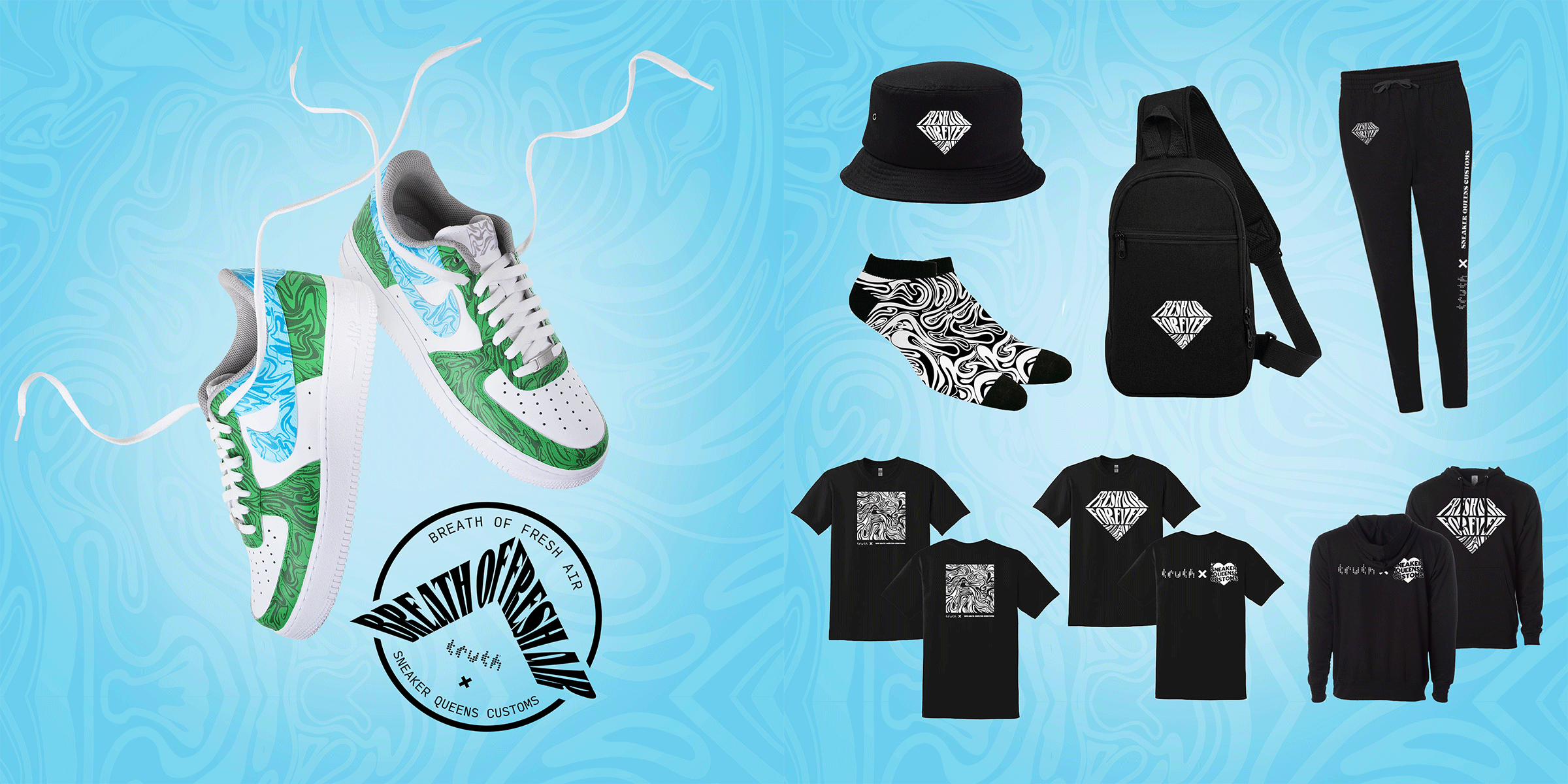 In partnership with truth, Mikaela created a limited-time-only streetwear line of hand-painted sneakers and custom apparel featuring her trademark swirls. "When I saw truth talking about anxiety, it clicked with me right away. Art is my therapy. I don't need anything else. When I'm painting and creating art, it's like I can feel the tightness in my chest leave my body."
The one-of-a-kind sneakers are available for purchase from the truth merch shop on their own OR as part of the Collection Box, which includes two tees, a hoodie, cross-body bag, bucket hat, joggers, and socks from the limited-time-only truth x Sneaker Queen collection.
Get yours before they're gone!